It could be in just 1 hour.
"Optimizing your water is the easiest, most enjoyable way to stop losing money and lower your carbon footprint."
-Gabe Shulman, Founder
What are Smart Water devices?
Your phone is smart, your home is smart, and through advances in thermofluids that improve performance your water can be smart too! Water devices become smart when they have been Tuned-Up, Upgraded or Automated.
what you already have to make it work better.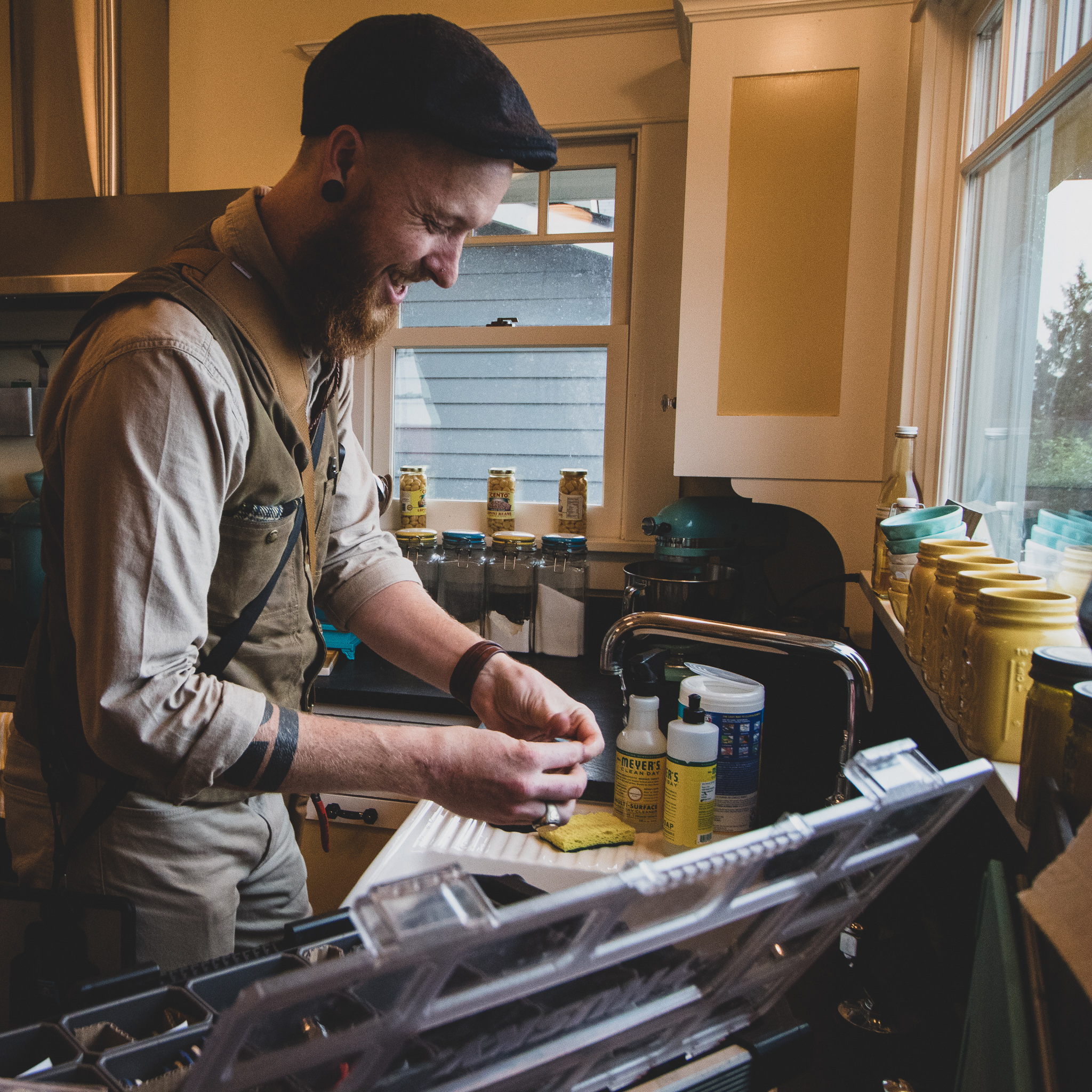 to Sage Certified water fixtures (WaterSense products that rock).
your home-water experience with cutting edge water technology.
Just follow these simple steps.
Step 1
Schedule an installation.
Step 2
We tune-up your fixtures and install smart water devices throughout your home.
Step 3
You start saving water and money immediately.
"Love this movement! Gabe and Chris came out and adjusted our faucets and toilets, so that not only are they functioning better than ever but we are saving water! They are a delight to work with and my family loves the adjustments." Kayce, Green Lake
"With water prices going up in Seattle, this is such a great way to save money each month on your water bill.  Gabe and Chris are wonderful to work with and very efficient.  Thank you!"
Sukhi, Georgetown
"Can't say enough positive things about this company.  We are so pleased to be more efficient with our water use, and we would have never made the changes if it hadn't been for this company. All their adjustment and water saving gadgets worked seamlessly with our existing fixtures.  Living in Seattle, water is definitely one of our highest bills. We look forward to our future savings and feel good about using less water….. win, win scenario."
Tim, Beacon Hill
"Very satisfied with the service Sage Conservation provided. Chris was very friendly and professional. He upgraded the hardware on all of our faucets and toilets. We're happy to be saving money each month and glad to be conserving water."
Jake, Northgate
Q: "Can taking back control of my water use and lowering my carbon footprint really be that easy?"
A: Only with Sage Conservation.